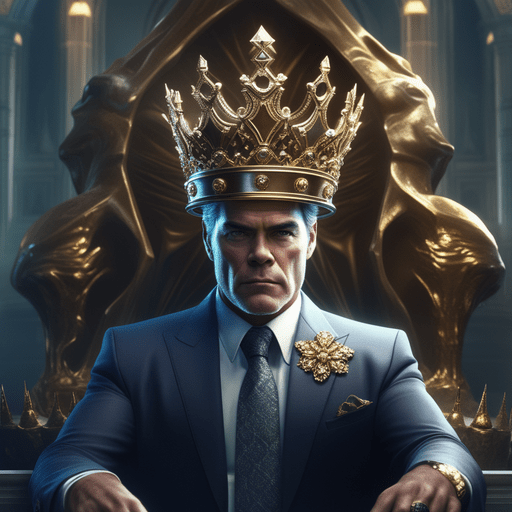 Ray Liotta was an American actor who rose to fame with his roles in Something Wild, Field of Dreams and Goodfellas. He died unexpectedly in 2022 at the age of 67. This article looks back at his life, career and legacy.
The Beginnings: From Adoption to Acting
Ray Liotta was born in Newark, New Jersey, on December 18, 1954. He was adopted at the age of six months by Mary and Alfred Liotta, who were of Italian and Scottish descent. He had a sister, Linda, who was also adopted. He grew up in a Roman Catholic household in Union, New Jersey. He graduated from Union High School in 1973, where he was later named to the Union High School Hall of Fame.
He studied acting at the University of Miami, where he became friends with Steven Bauer, who would later co-star with him in Scarface. He started his acting career in TV, appearing in Another World, a TV movie and several short-lived series. He moved to Los Angeles in 1978 to pursue more opportunities.
The Rise: From Something Wild to Goodfellas
He broke into movies with the black comedy Something Wild (1986), which earned him rave reviews and a Golden Globe Award nomination. He played Ray Sinclair, a charming but dangerous ex-convict who kidnaps a yuppie (Jeff Daniels) and takes him on a wild ride. He was originally unable to get a reading for the part, but was recommended by Melanie Griffith, who played the female lead.
He followed up with more diverse roles, such as playing Shoeless Joe Jackson in Field of Dreams (1989), a baseball fantasy film that became a classic, and Henry Hill in Goodfellas (1990), a Martin Scorsese crime epic that is widely regarded as one of the best films of all time. He lobbied hard for the role of Hill, a real-life mobster who turned informant. The film's huge success brought him wide popularity and critical acclaim.
The Farewell: From Shades of Blue to Cocaine Bear
Liotta continued to work steadily in films and TV throughout his career, appearing in numerous genres and projects. Some of his notable films include Unlawful Entry (1992), Cop Land (1997), Hannibal (2001), Blow (2001), The Place Beyond the Pines (2012) and Marriage Story (2019). He won a Primetime Emmy Award for his guest role in ER in 2005. He also had a prominent voice acting role as Tommy Vercetti in the video game Grand Theft Auto: Vice City (2002).
He starred as Frank Sinatra in the TV film The Rat Pack (1998) and Lorca in the miniseries Texas Rising (2015), both of which earned him Screen Actors Guild Award nominations. He starred in the series Shades of Blue (2016–2018) as Matt Wozniak, a corrupt police lieutenant who mentors Jennifer Lopez's character. His last TV role was as Big Jim Keene in the miniseries Black Bird, which aired posthumously in 2022 and nominated him for a posthumous Primetime Emmy Award.
He also completed two more films before his death: The Many Saints of Newark, a prequel to The Sopranos in which he played the dual roles of 'Hollywood Dick' Moltisanti and Salvatore 'Sally' Moltisanti, and Cocaine Bear, a comedy thriller based on a true story of a bear that consumed 40 kilograms of cocaine.
Liotta died on May 26, 2022, aged 67, in his sleep while filming on location in Santo Domingo, Dominican Republic. The cause of death was not disclosed. He was survived by his daughter Karsen, who is also an actress, and his longtime partner Jacy Nittolo. He was buried at Mount Pleasant Cemetery in Newark, New Jersey.
The Mystery: What Really Killed Ray Liotta?
Liotta's sudden death shocked and saddened his fans and colleagues, who remembered him as a talented and versatile actor. However, the circumstances of his death also raised some questions and speculations. What really killed Ray Liotta?
According to an autopsy report released in May 2023, Liotta's cause of death was cardiovascular disease. The report stated that he suffered from pulmonary edema, a condition caused by too much fluid in the lungs, and heart and respiratory failure due to atherosclerotic disease, which is the build-up of fats, cholesterol and other substances in and on the artery walls.
However, some sources claimed that Liotta had other health issues that may have contributed to his death. According to TMZ, Liotta had been diagnosed with lung cancer in 2020 and had undergone chemotherapy and radiation treatments. He had also battled with alcoholism and drug addiction in the past, which may have damaged his organs.
Some conspiracy theorists also suggested that Liotta may have been poisoned or murdered by someone who wanted to silence him or harm him. They pointed out that he was working on a movie about a CIA agent who uncovers a drug trafficking ring in the Caribbean, which could have angered some powerful people. They also noted that he died in a foreign country where the authorities may not have been trustworthy or transparent.
However, there is no concrete evidence to support these claims, and Liotta's family and friends have dismissed them as baseless rumors. They said that Liotta was happy and healthy before his death, and that he had no enemies or conflicts. They also said that he loved working on Dangerous Waters, which was his passion project.
Ultimately, the truth may never be known for sure. What is certain is that Ray Liotta left behind a legacy of memorable performances that will live on in the hearts of his fans. He was a brilliant actor who gave his all to every role he played. He was a loving father, partner and friend who touched many lives. He was a legend who will be missed.
References