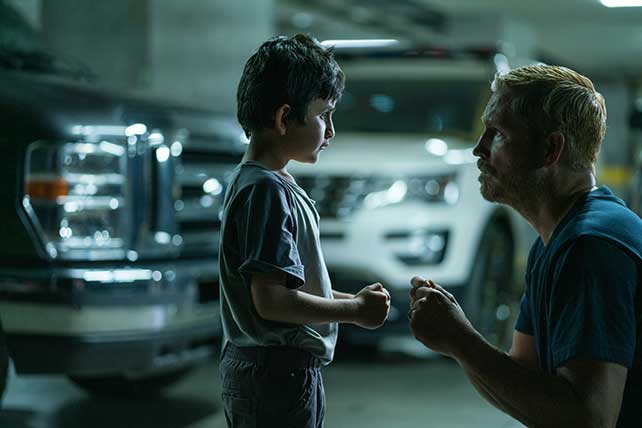 Sound of Freedom is a 2023 action film that tells the true story of Tim Ballard, a former government agent who founded Operation Underground Railroad, a private organization that rescues children from sex trafficking around the world. The film stars Jim Caviezel as Ballard, Mira Sorvino as his wife Katherine, and Bill Camp as his supervisor Frost. The film was directed by Alejandro Monteverde and produced by Eduardo Verástegui, who also plays a supporting role. The film was released on July 4, 2023, by Angel Studios, and was a box office success, grossing over $45 million worldwide. It also sparked controversy for its ties to QAnon and its claims of theater suppression. In this article, we will explore how the film portrays the sound of freedom in different ways, from its concept and development to its production and post-production, and finally to its reception and impact.
Film Concept and Development
The filmmakers came across Tim Ballard's story through Glenn Beck, a conservative commentator and supporter of Operation Underground Railroad. Beck invited Monteverde and Verástegui to attend one of Ballard's rescue missions in Colombia in 2016. They were deeply moved by what they witnessed and decided to make a film about it. They met with Ballard and his family and obtained their permission and cooperation. They also interviewed several survivors of human trafficking and incorporated their stories into the script.
The filmmakers faced several challenges and opportunities in adapting a true story into a cinematic narrative. One of the challenges was to balance the realism and sensitivity of the subject matter with the entertainment value and appeal of the film. They wanted to avoid sensationalizing or exploiting the issue, but also to avoid sugarcoating or sanitizing it. They wanted to show the harsh reality of human trafficking, but also to inspire hope and action. They also had to condense and dramatize some events for the sake of storytelling, while staying faithful to the essence of Ballard's journey.
The filmmakers also had a clear creative vision for the film. They wanted to make a political thriller that would keep the audience on the edge of their seats, but also a character-driven drama that would explore the emotional and spiritual aspects of Ballard's mission. They wanted to make a film that would appeal to both conservative and liberal audiences, as well as to people of different faiths or no faith at all. They wanted to make a film that would not only inform and educate, but also inspire and empower.
Film Production and Post-production
The casting process was crucial for the success of the film. The filmmakers chose Jim Caviezel to play Tim Ballard because of his resemblance to him, his experience in playing heroic roles, such as Jesus in The Passion of the Christ, and his personal connection to the issue of human trafficking. Caviezel met with Ballard several times and studied his mannerisms and speech patterns. He also underwent physical training and learned Spanish for the role. Mira Sorvino was cast as Katherine Ballard because of her Oscar-winning performance in Mighty Aphrodite, her involvement in humanitarian causes, and her chemistry with Caviezel. Bill Camp was cast as Frost because of his versatility and credibility as an actor.
The film was shot in various locations in Colombia, Mexico, Honduras, Haiti, and the U.S., with authentic sets and costumes that recreated the different countries and cultures where the film takes place. The filmmakers used local actors and extras, some of whom were actual survivors or rescuers of human trafficking. The filmmakers also faced some dangers and difficulties while filming in some areas, such as threats from local gangs or corrupt officials.
The technical aspects of the film were also carefully crafted to enhance the story and mood of the film. The cinematography by Gorka Gómez Andreu used natural lighting and handheld cameras to create a realistic and immersive look. The editing by Brian Scofield used fast-paced cuts and transitions to create tension and suspense. The sound design by Sergio Díaz used ambient noises and silences to create contrast and impact. The music by Javier Navarrete used orchestral instruments and ethnic melodies to create emotion and atmosphere.
Film Reception and Impact
The film was released on July 4, 2023, by Angel Studios, an independent distribution company that specializes in faith-based and family-friendly content. The film opened in limited theaters across the U.S., mainly in Texas, Arizona, and Florida, where it topped the box office charts. The film received mixed reviews from critics, who praised the performances, the production values, and the message, but criticized the script, the direction, and the political agenda. The film also generated controversy for its ties to QAnon, a far-right conspiracy theory that claims that a cabal of pedophiles and Satanists is running the world. The film's lead actor, Jim Caviezel, has previously endorsed conspiracy theories and reportedly spoken at several QAnon events. The film also claimed that some theaters were suppressing or sabotaging its screenings, which was denied by theater owners and managers.
The film also had a significant social and cultural impact. The film raised awareness and funds for Operation Underground Railroad and other organizations that fight human trafficking. The film also inspired many people to join or support the cause of rescuing children from slavery. The film also received feedback and reactions from Tim Ballard, Operation Underground Railroad, and the survivors of human trafficking. Ballard praised the film for its accuracy and authenticity, and thanked the filmmakers for telling his story. Operation Underground Railroad celebrated the film's success and thanked the audience for their support. The survivors of human trafficking expressed their gratitude and hope for the film's message and impact.
Conclusion
Sound of Freedom is a film that portrays the sound of freedom in different ways. It shows how Tim Ballard heard the sound of freedom in his heart when he decided to dedicate his life to rescuing children from sex trafficking. It shows how he used the sound of freedom as a cover story to infiltrate and expose the criminal networks that exploit children. It shows how he gave the sound of freedom to the children he rescued, who could finally hear their own voices and dreams. And it shows how he shared the sound of freedom with the world, who could finally hear the cries and hopes of the oppressed.
The film is a cinematic representation of a real-life story that is both inspiring and disturbing. It has its strengths and weaknesses as a work of art and as a work of advocacy. It may not be perfect or impartial, but it is powerful and relevant. It may not be for everyone, but it is for anyone who cares about human dignity and justice.
If you want to learn more about the topic of human trafficking and rescue operations, you can visit the websites of Operation Underground Railroad (https://ourrescue.org/) or International Justice Mission (https://www.ijm.org/). You can also watch some documentaries, such as Operation Toussaint (2018), The Abolitionists (2016), or Nefarious: Merchant of Souls (2011). You can also read some books, such as Slave Stealers: True Accounts of Slave Rescues Then and Now by Tim Ballard (2018), The Locust Effect: Why the End of Poverty Requires the End of Violence by Gary A. Haugen (2014), or Half the Sky: Turning Oppression into Opportunity for Women Worldwide by Nicholas D. Kristof and Sheryl WuDunn (2009).