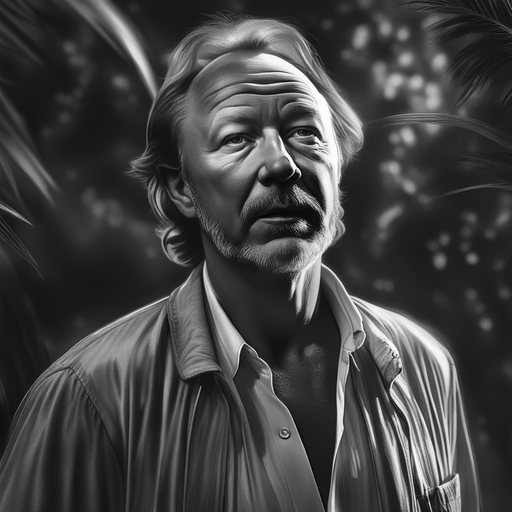 The year 2023 has been a sad one for Hollywood, as we lost many talented and beloved actors. Among them was Treat Williams, who died in a motorcycle accident in June at the age of 71. Williams was best known for his roles in A Room with a View, Everwood, Hair and Warlock. He was also a Broadway star, a children's book author and a devoted husband and father. He was mourned by his fellow actors and friends, who paid tribute to him on social media and in interviews.
But Williams was not the only celebrity who left us this year. Here are some of the other actors who passed away in 2023 and the legacy they left behind.
Julian Sands
Julian Sands was an English actor who had a break-out role as George Emerson in A Room with a View, alongside Treat Williams. He also appeared in The Killing Fields, Warlock, Arachnophobia, Naked Lunch, Boxing Helena, Leaving Las Vegas and The Girl with the Dragon Tattoo. On television, he portrayed Vladimir Bierko in 24, Jor-El in Smallville and voiced Valmont in Jackie Chan Adventures.
Sands went missing while hiking in the San Gabriel Mountains northeast of Los Angeles in January 2023. His remains were discovered that June in the area he had been visiting. He was 65 years old. He is survived by his wife Evgenia Citkowitz and their three children.
Brad Johnson
Brad Johnson was an American actor, model, real estate agent and Marlboro Man. He started his career as a rodeo cowboy, but after injuring his knee, he switched to modeling and acting. He got his first film role in Steven Spielberg's Always, playing a pilot who competes with Richard Dreyfuss for Holly Hunter's love. He also starred in Flight of the Intruder, The Birds II: Land's End, Left Behind and Melrose Place.
Johnson died from complications of COVID-19 in Fort Worth, Texas, on February 18, 2022, at age 62. His death was publicly announced four months later by his former agent Linda McAlister. He is survived by his wife Laurie and their eight children.
Frederic Forrest
Frederic Forrest was an American actor who was nominated for an Academy Award and a Golden Globe Award for his supporting role in The Rose. He also worked with Francis Ford Coppola on several films, including The Conversation, Apocalypse Now, One from the Heart and Tucker: The Man and His Dream. His other credits include The Missouri Breaks, Lonesome Dove, Citizen Cohn and Trauma.
Forrest died at his home in Santa Monica, California, on June 23, 2023, at the age of 86. He had retired from acting in 2006 after appearing in the film Militia.
Alan Arkin
Alan Arkin was an American actor, director, producer, author, singer and composer. He won an Academy Award for his supporting role in Little Miss Sunshine and was nominated for three other Oscars for his performances in The Russians Are Coming, the Russians Are Coming, The Heart Is a Lonely Hunter and Argo. He also starred in films such as The In-Laws, Edward Scissorhands, Glengarry Glen Ross and Going in Style. On television, he voiced J.D. Salinger in BoJack Horseman and co-starred with Michael Douglas in The Kominsky Method.
Arkin was born in Brooklyn, New York, to Jewish immigrants from Russia and Germany. He moved to Los Angeles with his family when he was 11. He started his career as a folk singer and a member of the Second City comedy troupe. He made his Broadway debut in Enter Laughing, for which he won a Tony Award. He also directed several plays and films, including Little Murders and Fire Sale.
Arkin died at his home in San Marcos, California, on June 29, 2023, at the age of 89. He is survived by his wife Suzanne Newlander and his three sons Adam, Matthew and Anthony, who are also actors.
Ray Liotta
Ray Liotta was an American actor who starred as Henry Hill in Goodfellas and as Shoeless Joe Jackson in Field of Dreams. He also appeared in films such as Something Wild, Narc, Revolver, No Sudden Move and The Many Saints of Newark. On television, he won a Primetime Emmy Award for his guest role in ER and starred in Shades of Blue and Black Bird.
Liotta was born in Newark, New Jersey, and was adopted by Mary and Alfred Liotta. He studied acting at the University of Miami, where he became friends with Steven Bauer. He began his career on television, appearing in Another World, Our Family Honor and Casablanca. He made his film debut in The Lonely Lady.
Liotta died on May 26, 2022, at the age of 67, in his sleep while filming on location in Santo Domingo, Dominican Republic. He was working on a project called Dangerous Waters at the time of his death.