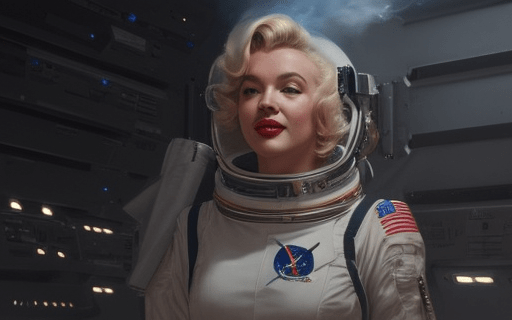 The ongoing strike of the International Alliance of Theatrical Stage Employees (IATSE) has exposed some of the dark realities of the entertainment industry. Many Hollywood stars have spoken out in support of the workers' rights and against the corporate greed and exploitation of Disney, the largest media conglomerate in the world. Here are some of the most notable examples of celebrities who have challenged Disney's practices and policies.
Stephen DeKnight: The Daredevil Creator Who Was Denied His Residuals
Stephen DeKnight is the creator and showrunner of Daredevil, one of the best live-action Marvel TV shows ever made. The show was originally produced for Netflix, where DeKnight had a contract that entitled him to a share of the profits from the show's earnings. However, when Disney acquired Marvel and moved Daredevil to its own streaming platform, Disney+, DeKnight's contract was overruled and his residuals were cut off.
DeKnight has been in an audit process for years to get his rightful compensation from Disney, along with other people who worked on the show. He revealed on Twitter that auditing a company like Disney is expensive and time-consuming, costing him around $17,000 out of his own pocket and taking over two years before he saw any money from his work. He also accused Disney of doing anything to avoid paying people what they are contractually owed.
Clark Gregg: The Agent Coulson Actor Who Warned About AI
Clark Gregg is best known for playing Agent Coulson in the Marvel Cinematic Universe (MCU), a beloved character who appeared in several movies and TV shows. Gregg is also a vocal supporter of the IATSE strike, and he has expressed his concerns about the use of artificial intelligence (AI) in the entertainment industry.
Gregg said that it is only a matter of time before studios are able to replicate all Hollywood actors using AI, and that people are not just information to be fed into a computer. He argued that the core struggle of the strike is to save the human soul within the art form, and to protect the creativity and dignity of the workers.
Ron Perlman: The Hellboy Actor Who Threatened Bob Iger
Ron Perlman is a veteran actor who has starred in many movies and TV shows, including Hellboy, Sons of Anarchy, and Pacific Rim. He is also a fierce advocate for the IATSE strike, and he recently went viral after posting a video clip where he threatened Bob Iger, the executive chairman and former CEO of Disney.
Perlman said that he knows who said that they would keep the strike going until people start losing their houses and apartments, and that there are many ways to lose one's house, including karma. He implied that he knows where Iger lives, and that he should be careful about wishing harm on others while making $27 million a year for creating nothing. Perlman also said that Iger stirs up his anger, and that he should watch out.
Sean Gunn: The Guardians Actor Who Killed His MCU Career
Sean Gunn is an actor who has appeared in several MCU movies, most notably as Kraglin in the Guardians of the Galaxy franchise. He is also the brother of James Gunn, the director of the Guardians movies and the upcoming The Suicide Squad. Sean Gunn has risked his MCU career by calling out Bob Iger for his massive income disparity with his lowest-paid workers.
Gunn said that it is a shame that Iger makes 400 times more than his lowest worker, and that he should ask himself why that is okay morally and ethically. He also said that if Iger's answer is that this is just how business is done now, then that sucks and makes him a bad person. He urged Iger to come up with a better answer or change his ways.
Conclusion
These are just some of the examples of how Hollywood stars are fighting back against Disney's greed and AI threat. They show that there is still hope for justice and humanity in the entertainment industry, and that workers deserve respect and fair compensation for their work. The IATSE strike is not just about money, but about dignity, creativity, and soul.