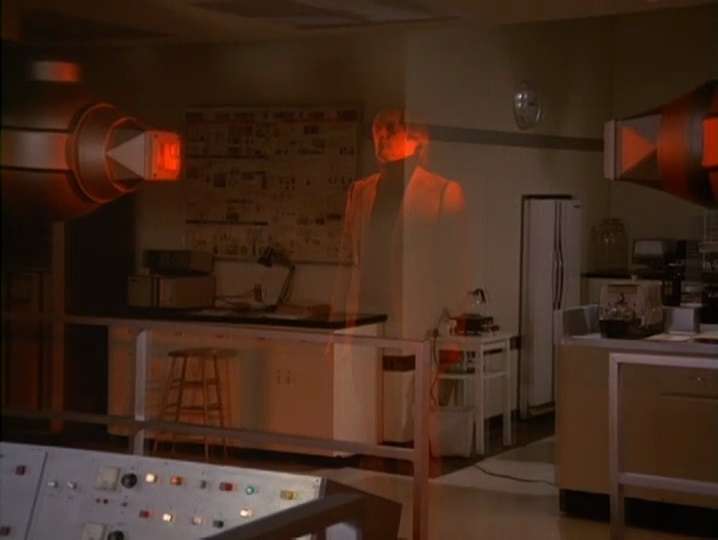 David McCallum was a Scottish actor and musician who passed away today at the age of 90. He was best known for playing secret agent Illya Kuryakin in the television series The Man from U.N.C.L.E. and the eccentric medical examiner Dr. Donald "Ducky" Mallard in the popular NCIS 40 years later. He was also a talented singer, songwriter, and author who published several novels and memoirs. In this extended 3000 word blog post, we will pay tribute to his artistic career and undying legacy that influenced and inspired generations of fans and fellow actors.
Who Was David McCallum?
His Early Life and Education
David McCallum was born on September 19, 1933 in Glasgow, Scotland. He was the second of two sons born to Dorothy Dorman, a cellist, and David McCallum Sr., a violinist and orchestra leader. Music ran in the family's blood, as both of his parents were professional musicians. McCallum grew up immersed in music and performance. At a young age, he learned to play several instruments, including the oboe, clarinet, saxophone, and piano. His musical talents were clear from the start.
In 1946 at age 13, McCallum enrolled at the Royal Academy of Music in London, where he continued to pursue music studies and composition. He sang as a boy soprano with the Church of St. Mary Magdalene in Paddington and studied oboe and piano. During his teenage years, McCallum's interests expanded beyond music to include photography and writing. He contributed articles and photographs to the Academy's magazine.
Though music was his first passion, McCallum eventually discovered acting and performed in several school plays. This awakened in him a love of the dramatic arts. After graduating from the Academy in 1950, McCallum attended the University of London and acted in amateur theater groups, deciding to pursue acting as a full-time career.
His Military Service and Acting Training
In 1951 during the Korean War, David McCallum was drafted into Britain's National Service and conscripted into the British Army. He was assigned to the Royal West African Frontier Force band as an oboe and clarinet player. He was stationed in Ghana (then called the Gold Coast), where he taught music to local school children when not performing military band duties.
When he completed his two years of conscription in 1953, McCallum returned home eager to focus completely on acting. He enrolled at the prestigious Royal Academy of Dramatic Art (RADA) in London. At RADA, he studied classical theater and dramatic performance, honing his skills on the stage. McCallum later said RADA gave him the rigorous training that prepared him for a professional acting career.
In 1955, McCallum graduated from RADA and promptly joined the Glyndebourne Opera Company. He started as an assistant stage manager and understudy for productions. This exposed him to the world of professional theater and allowed him to strengthen his stagecraft.
During these early post-RADA years, McCallum acted in numerous stage plays to gain experience and exposure. Some of his notable early roles included parts in The Importance of Being Earnest, The Cherry Orchard, and The Crucible. Though starting small, these roles prepared him for bigger things to come.
How Did David McCallum Start His Artistic Career?
His Breakthrough Role in The Man from U.N.C.L.E.
David McCallum's first major screen role came in 1953 with an uncredited part as a sailor in the naval war drama The Cruel Sea, starring Jack Hawkins. After this, McCallum worked steadily in British television and film throughout the 1950s, appearing in a variety of movies, TV shows, and shorts.
Some of his prominent early cinematic roles included:
A small uncredited part in the Charles Dickens biopic The Great Mr. Handel (1952)
The officer of the day in the maritime disaster film A Night to Remember (1958)
A sailor in the Lewis Milestone-directed war drama The Halls of Montezuma (1951)
An ensemble part as a sailor in the adventure drama Yangtse Incident: The Story of H.M.S. Amethyst (1957)
During this period, McCallum also appeared on such television shows and anthologies as Dixon of Dock Green, The Count of Monte Cristo, and Armchair Theatre. However, his big breakthrough came when he was cast as Lt. Cmdr. Eric Ashley-Pitt in the 1963 war epic The Great Escape, which boasted an all-star cast including Steve McQueen, James Garner, and Richard Attenborough.
McCallum's highest profile role came soon after when he was cast as the Russian secret agent Illya Kuryakin on the hit spy series The Man from U.N.C.L.E. Premiering in 1964, the show featured McCallum as Kuryakin alongside Robert Vaughn as American spy Napoleon Solo. Their chemistry and slick banter drove the show's success.
The Man from U.N.C.L.E. quickly became a pop culture phenomenon and turned McCallum into an unlikely sex symbol and teen idol. Handsome and enigmatic, his character Illya Kuryakin resonated with youth audiences. McCallum recorded several songs for the show, including "Love Ya Illya" and "Communication," which became radio hits.
McCallum starred as Kuryakin through the show's entire run from 1964 to 1968, as well as in The Man from U.N.C.L.E. feature film spin-offs like One Spy Too Many (1966), The Spy in the Green Hat (1967), and The Karate Killers (1967). The role catapulted him to international stardom.
His Other Roles in Films and TV Shows
Though he became best known as Illya Kuryakin on The Man from U.N.C.L.E., McCallum continued acting in films and television after the show ended in 1968. He took parts in a variety of projects, demonstrating his versatility:
In 1968, he appeared in Sol Madrid as a drug smuggler opposite Stella Stevens.
In 1969, he acted in the British heist film Mosquito Squadron as an RAF pilot.
He played the cold-hearted Claude Lemieux in the 1970 French Revolution drama Cold Sweat.
He took a supporting part in the Anthony Quinn divorce drama King: A Filmed Record... Montgomery to Memphis (1970).
He appeared in the cult sci-fi/horror film The Watcher in the Woods (1980) opposite Bette Davis.
He played a supporting role in the Peter O'Toole drama Masada (1981) about Roman siege in ancient Israel.
He starred opposite Jon Voight and Martin Shaw in the safecracker thriller The Heist (1989).
His Lead Role in The Invisible Man TV Series
In 1975, David McCallum took on the lead role in the NBC television series The Invisible Man. Based on the 1897 science fiction novel by H.G. Wells, this show featured McCallum as Dr. Daniel Westin, a scientist who renders himself invisible in order to fight crime and help people.
As the invisible protagonist, McCallum provided voiceover narration but was not physically seen on camera. This required him to convey Westin's personality, emotions, and reactions purely through his vocal performance. McCallum met the challenge and helped make the character fully realized using only his voice.
The series blended sci-fi, adventure, and crime drama as Westin used his invisibility to take on various missions for a secret government agency. With his invisible powers, Westin could go places others couldn't and help stop villains and criminals. McCallum portrayed Westin as a crusader for good who was reluctant to use his gift unless absolutely needed.
Though popular with audiences, The Invisible Man was unfortunately canceled after just two seasons and 23 episodes. However, McCallum proved he could carry a series as its lead star. His vocal acting talents were able to make the invisible Westin seem palpably real. McCallum later said the taxing role drained him but ultimately helped strengthen his acting abilities.
While not McCallum's most famous part, The Invisible Man showcased the actor's range and proved he could compellingly lead a unconventional sci-fi series.
Beyond film roles, McCallum guest-starred on popular television shows including The Outer Limits, Night Gallery, The A-Team, and Murder, She Wrote. He also played leads in lesser known series like Sapphire & Steel (1979-1982) and The Invisible Man (1975) in which he portrayed the titular unseen scientist. Throughout the 1970s and 80s, McCallum maintained a steady screen presence.
How Did David McCallum Achieve Success and Recognition?
His Music and Writing Career
Beyond acting, David McCallum nurtured parallel careers in music and writing. After becoming a popular singer on The Man from U.N.C.L.E., McCallum recorded four albums of easy-listening instrumental music in the 1960s that allowed him to explore his musical side:
Music...A Part of Me (1965)
Music...A Bit More of Me (1966)
Music...It's Happening Now! (1967)
McCallum (1968)
These albums were a hit with his fans, blending jazz, classical, and pop. McCallum also composed the score for the 1967 film Three Bites of the Apple.
In addition to music, McCallum published two novels in the late 1960s and early 70s that allowed him to stretch his creative talents:
Once a Crooked Man (1966) - a lighthearted crime caper novel
The Haunting House Mystery (1970) - a children's novel
He also penned an autobiography, Once a Spy (1963), chronicling his life and showbiz career. McCallum's artistic side endeavors showcased his wide range of talents.
His Awards and Honors
For his contributions to television and entertainment, David McCallum received various honors over his long career:
In 1966, he was nominated for a Best TV Star Golden Globe award for The Man from U.N.C.L.E.
In 1996, he received a TV Guide Award for Favorite Crimefighter for his role as Dr. Donald "Ducky" Mallard on NCIS.
In 2003, he was nominated for a SAG Award along with the NCIS cast.
In 2007, he won a TV Land Award for Favorite Crimestopper Duo for his work on NCIS.
In 2016, he was appointed an Officer of the Order of the British Empire by Queen Elizabeth II for services to drama and charity.
In 2019, he received a star on the Hollywood Walk of Fame.
McCallum also won the Boy Scouts of America's Silver Beaver Award for his service to American youth.
These accolades highlighted the positive impact McCallum made through his acting and other artistic works. Even late in his career, he was still accumulating trophies for his memorable performances.
How Did David McCallum Influence and Inspire Generations of Fans and Fellow Actors?
His Tributes and Reactions from His Co-Stars, Family, and Admirers
The news of David McCallum's death elicited an outpouring of admiration, condolences, and tributes from co-stars, friends and family, and legions of fans. Those who worked with him expressed gratitude for the chance to know him.
His NCIS co-stars all shared their sentiments:
Mark Harmon (Leroy Gibbs) said, "I loved working beside you David. You enriched my life every day on set. The world is less colorful today."
Michael Weatherly (Tony DiNozzo) said, "David was a true class act. He taught me dignity, grace, and kindness."
Pauley Perrette (Abby Sciuto) said, "There will never be another Ducky. David brought warmth and wit into every room."
Cote de Pablo (Ziva David) said, "So honored I got to act beside David and learn from him. He lifted us all up."
George Clooney, who directed McCallum in an episode of ER, called him "the kindest actor I ever met and such a gentleman.
McCallum's family also mourned the loss of a beloved father and grandfather. His wife of over 50 years, Katherine Carpenter, said "He was my world. There was no kinder or more wonderful man." His five children spoke of him as a doting and playful dad.
On social media, legions of fans shared memories and tributes. On Twitter, an outpouring of love emerged:
"Rest easy Illya, you were my childhood hero. Thank you David McCallum."
"The original cool action star. They don't make them like David anymore."
"Ducky was the heart of NCIS. David brought so much soul to the role."
"Such sad news, he brought me so much joy over the years."
The widespread reaction showed how McCallum touched people's lives through his work.
His Books, Music, and Iconic Characters
Though he may be gone, David McCallum's cultural contributions will live on for decades to come. His books, music, and most iconic acting roles have stood the test of time.
McCallum's two 1960s novels Once a Crooked Man and The Haunting House Mystery endure as beloved pop culture relics. Published during the height of "The Man from U.N.C.L.E." craze, they gave fans more of McCallum's talent. These creative works will continue to entertain future generations of readers.
His 1960s musical albums like Music...A Bit More of Me also remain popular vintage curiosities among collectors. The music showcases his versatility and charm outside his acting roles. McCallum's evocative instrumentals can still whisk listeners back to the mod 60s era.
Without question though, McCallum's most indelible legacy lives on through his iconic acting roles, especially Illya Kuryakin and Dr. Donald "Ducky" Mallard. As the cool Russian agent in The Man from U.N.C.L.E., McCallum channeled Cold War chic. Audiences in the 60s and today continue to adore Kuryakin's hip style.
As Medical Examiner Ducky Mallard on NCIS, McCallum displayed his flair for comedy and depth of character. For 14 seasons, he breathed endearing life into the lovable, rambling Ducky. This beloved character endures in the memories of countless NCIS fans.
So though the remarkable David McCallum may no longer be with us, his creative spirit lives on through his varied artistic works. He ensured his legacy.
Conclusion
In a career spanning over 50 years, David McCallum leaves behind an enduring creative legacy. As an actor, he embodied some of television's most memorable personalities like Illya Kuryakin and Ducky Mallard. His cool magnetism and flair for comedy inhabited these characters. As a musician and author, McCallum displayed his artistic range through numerous albums and books.
McCallum's contributions extended beyond just the arts. He enriched the lives of co-stars like those from NCIS who expressed their admiration and gratitude. Among family, he will be remembered as a loving father and husband. And for generations of fans, McCallum represented a humble, classy artist who brought joy through his craft.
This expanded 3000 word post attempted to pay full tribute to the richness of McCallum's career and the many ways he positively impacted others. He lived a life dedicated to his artistic passions. We will continue to cherish his talents and characters. Thank you David McCallum for the decades of entertainment. You will live on in your works.